About Jesus Loves Veterans
Our Mission & Vision
Reaching Veterans and Our Community with The Gospel, bringing Hope, Restoration and Healing
Mission & Purpose
We are a faith-based non-profit ministry to Military Veterans of the United States of America who are temporarily homeless or in a transitional status after discharge. To share the Gospel of Jesus Christ and to offer prayer to Veterans for themselves, family members, and friends. To honor and recognize all Veterans thanking them for serving their country. A ministry to incarcerated veterans through Chapel Services that also serves to honor and recognize and thank them for serving their Country. Partner and assist with other Veterans Organizations to provide spiritual guidance and prayer. Responding to our community in times of trouble according to their needs.
Who We Are
Meet Our Pastor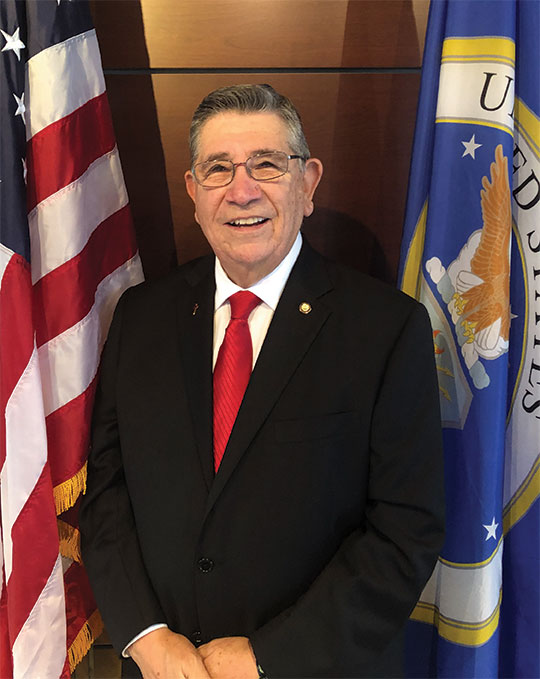 Reverend Patrick Archuletta
Pastor
Rev. Pat Archuleta serves as the Chaplain for the Chapel of the High Speed Pass and is on the Board of Directors.  He has a Bachelor's Degree in Workforce Education and Development from the University of Southern Illinois, an Associate Degree in Work Center Management and completed his Ministerial Studies from Global University, Berean School of the Bible, Springfield, MO.
He is a Licensed Credentialed Minister, and will be Ordained in May 2019 with the Assemblies of God Fellowship.  He also is a Ecclesiastical Endorsed Community Chaplain with the General Council of The Assemblies of God Commission on Chaplains.  He served 30 years on active duty with the United States Air Force and retired as a Chief Master Sergeant.
His post military career included several jobs in the non profit community as the Director of Support Operations & Member Services for the Air Force Sergeants Association. He served as the American Red Cross Station Chairman at Luke AFB, Arizona before moving to Jacksonville, Florida.  He continued his employment with the American Red Cross as the Station Manager at NAS Jacksonville and NAS Cecil Field before becoming the  Business Administrator for Evangel Temple AOG church.  He is the Founder of Jesus Loves Veterans Ministries, Inc.  a ministry to homeless veterans,  veterans who in transitional situations and veterans incarcerated in the state prison system.
Chaplain Pat and his wife Mary have been married for 35 years, they have four  children,  six grandchildren and two great grand sons.
"Curabitur aliquet quam id dui posuere blandit. Proin eget tortor risus. Vestibulum ac diam sit amet quam vehicula elementum sed sit amet dui. Quisque velit nisi, pretium ut lacinia in, elementum id enim. Nulla quis lorem ut libero malesuada feugiat. Donec sollicitudin molestie malesuada. Vivamus magna justo, lacinia eget consectetur sed, convallis at tellus. Donec sollicitudin molestie malesuada. "
– Pastor John Doe